From Japan to Canada. From Sweden to Switzerland. Or directly at the Baltic Sea? A wide range of solutions for a wide variety of customers.
Whether healthcare corporation or one-man business in consulting; whether craft enterprise with almost 100 years of history or innovative start-up; whether manufacturer of ecological wall paint or a distribution network; whether tourism company or special needs school – our customers are tackling digitization.
But many of our customers also have another aspect in common: Not everyone likes to talk about the problems of digitalization. Therefore, in addition to our discretion as a matter of course, a confidentiality agreement is often part of our everyday work. This of course makes self-advertising more difficult.
Especially the most exciting projects cannot be presented in this way. A portfolio would never be complete and cannot show the full potential of our office. Therefore we have decided to illustrate our range of services exclusively by using a case study.
Case Study: Wilde Pracht
Why can we make this project public and not others? Because we stand behind it ourselves! Wilde Pracht shows how new approaches in agriculture can lead to a new distribution channel. And not only in a sustainable way, but also innovative and unique. Detailed information is available after clicking on the picture.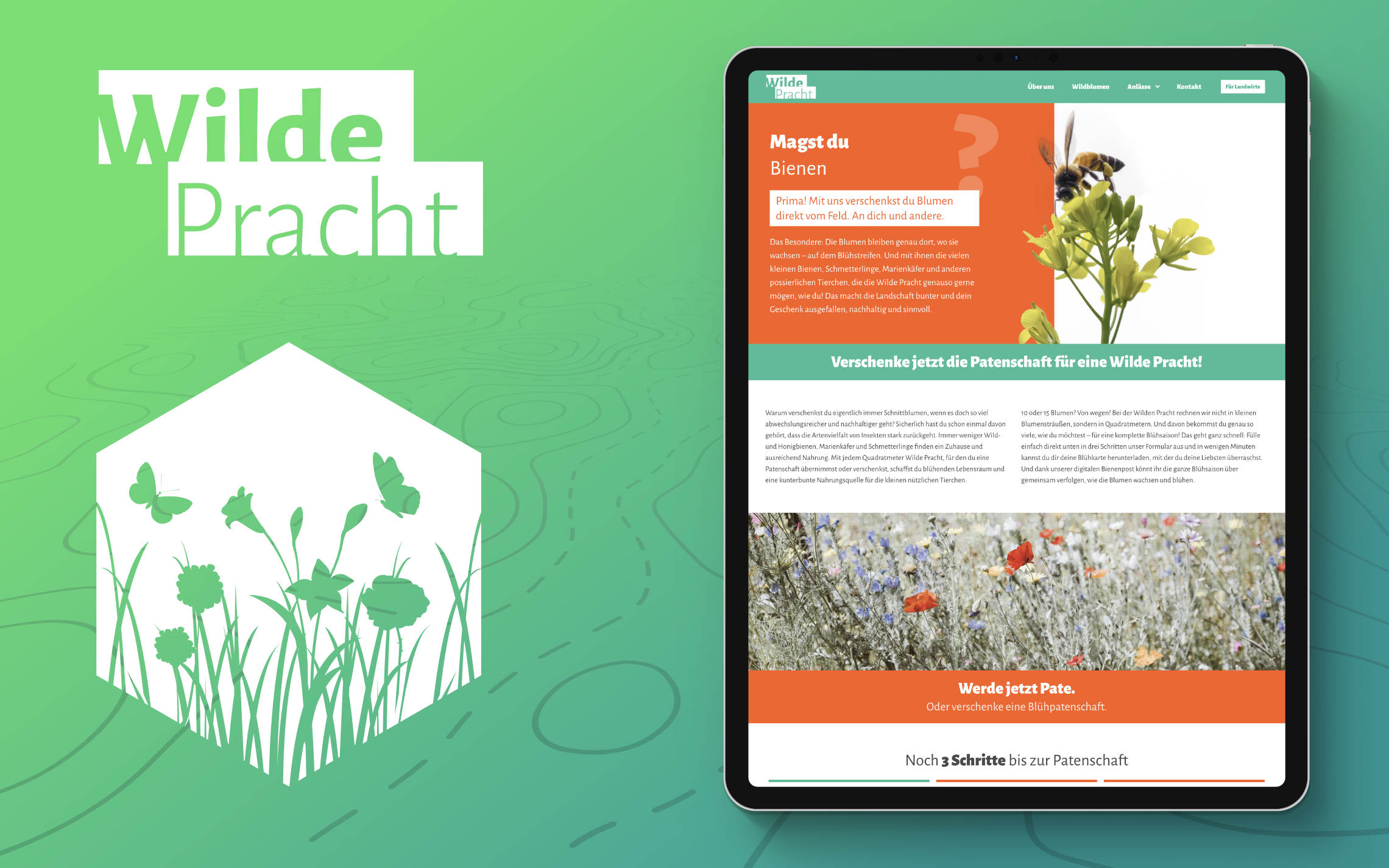 Do you also want to explore new paths with your company and rely on digitization? Or are you already well positioned, but need help with specific questions or the implementation? Please feel free to contact us!